Moderators: Andy, pwt54, admin, ctyanky
Posts: 154
Joined: Sun Apr 05, 2009 4:43 pm
Location: Rockwall, TX
Contact:
Last edited by
Rockwall Tim
on Sat Oct 17, 2009 12:58 pm, edited 1 time in total.
II Cor. 4:17
---
---
Posts: 160
Joined: Tue Jun 09, 2009 11:11 am
I love the shot of the sunlight striking the steeple of the church. It's perfect. I believe that's from Peacham? What a beautiful village. I also really like the shot of the cow-- I'm such a sucker for cow pictures.
Good Bible verse too!
---
Rockwall: You have captured gorgeous foliage in your photos. Lucky for you to hit it right on this trip! Loved the cow shot as well. All the pictures came out screaming with color! Thanks for putting these up!

I enjoyed your trip report. I'll comment there as well.

Great job!!!
CT - Board Admin and Moderator for Scenes of Vermont
**************
Delicious autumn! My very soul is wedded to it, and if I were a bird I would fly about the earth seeking the successive autumns. ~George Eliot
---
Posts: 10
Joined: Sun Oct 04, 2009 8:15 pm
Location: Rhode Island
Contact:
Fantastic shots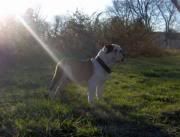 ---
Like so many folks who have "been there", "done that" or "been there", "missed that", really enjoyed reviewing your beautiful pictures. Especially, share that delightful feeling you had as you happily returned home after getting to see Vermont in one of her best Fall foliage moments.
With quite a few of us having put our 2009 Vermont Fall foliage fling behind us, we are already being beckoned back by the way we keep returning to this Forum to follow what is still going on.
Aspen
---
---
---
---